The AutoPlanning program was conceived to facilitate the creation of planning in the form of bar chart (Gantt chart) on Excel.

The bar chart (Gantt chart) is used for the representation of a project in which the activities are represented by horizontal segments, of which the length is proportional to the time necessary to conclude the task in question.

The bar chart is an effective tool for the management of work in a project.

In this AutoPlanning program, is made up:

A planning sheet or is introduced the various works with the starting and end dates of work. If necessary, input the percentage of progress of the work.

In complement on this sheet:
Command of insertion of complementary columns.

Command to duplicate the planning sheet, if necessary.

Command to create a Gantt chart on a specific sheet. (For planning of long duration)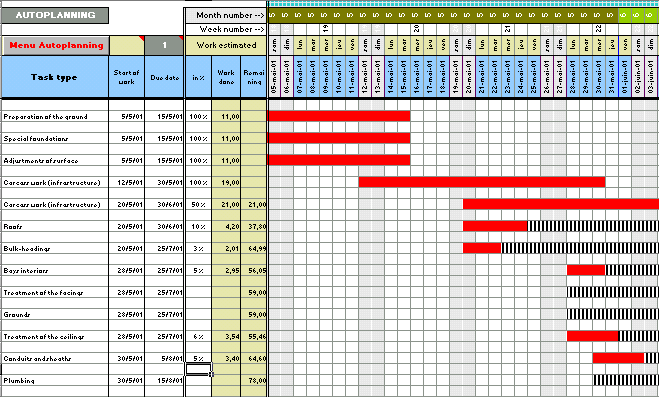 For planning of long duration: (Full-sized)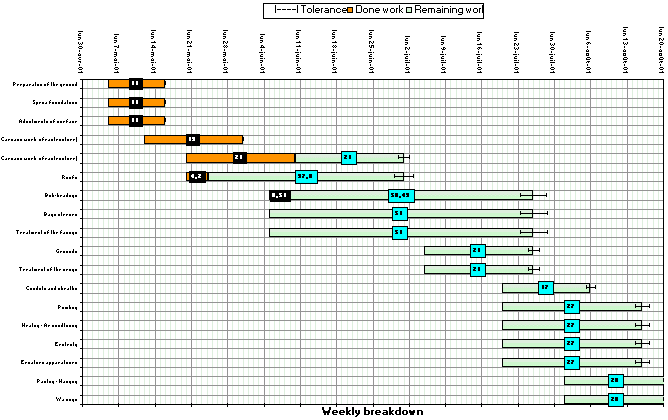 The program must be safeguarded on the hard disk and opened with Excel to obtain a normal operation.

During the launching of AutoPlanning, click on "Activating the macros" if the confirmation is required, if not, you will not be able to use AutoPlanning correctly. Various procedures are written in VBA.
The program is designed to operate with the following products:
Operating system: Windows 97/98/nt/2000 Microsoft.
Excel: Version 7.0 or more (Office 97) compatible.
Last update: